Sign up today
At CannaRx our members enjoy a number of additional benefits. Sign up in store for just $79 and you'll receive $100 in store credit PLUS 10% off all store items for the year!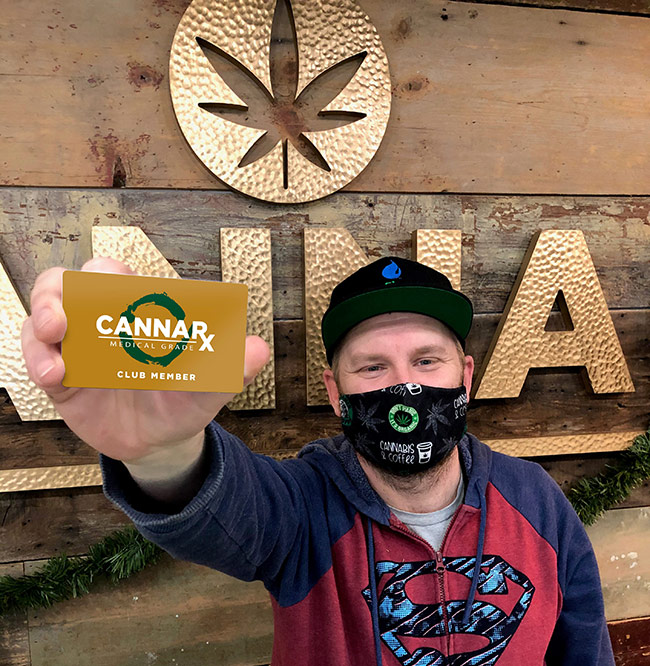 Membership Benefits
No medical marijuana card required after the first visit
Early sale notifications
Access to our monthly promotions
This Club Card, ("Card"), is valid for one year from the date of purchase. This Card entitles the registered patient, ("Card Holder"), to a 10% discount on all CannaRx products purchased over a 365 day period beginning one day after the date the Card is purchased.
The 10% discount is available to the Card Holder as of the day following the date of purchase. This Card may not be used with any other CannaRx sale or promotion. This Card and its benefits are for the exclusive use and benefit of the Card Holder and may not be sold, exchanged or transferred by the Card Holder to any third party. This Card is
valid only when presented by the Card Holder together with the Card Holder's State issued Medical Marijuana Patient Registration Card.
Void where prohibited by law.